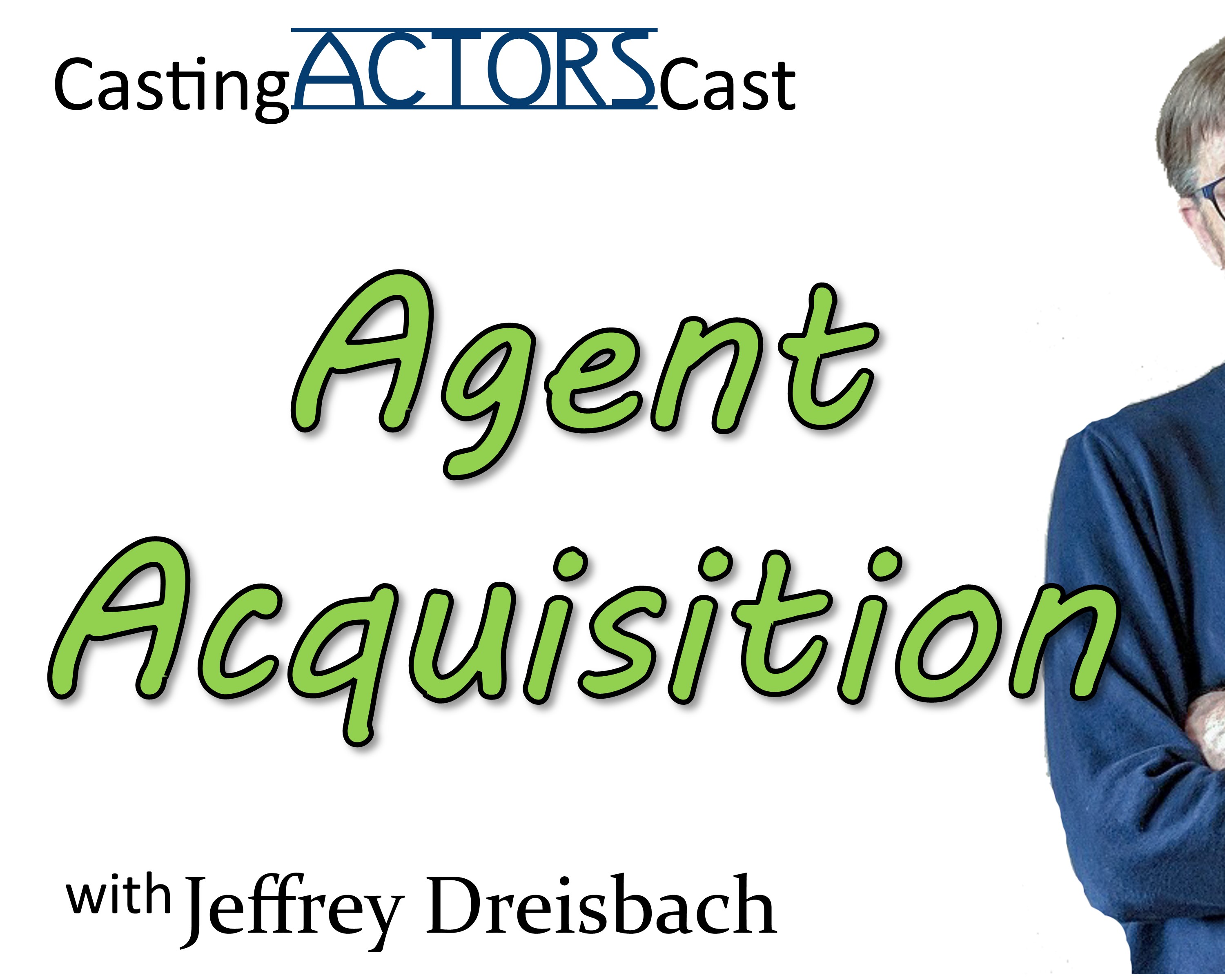 Agent Acquisition
"Can you help me find an agent?", is a question I get quite often. Many times, an actor has decided that getting someone to represent them is a priority for their business plan. For others it is a frightening proposition. After all, the talent sometimes believes that with an agent, their career will take off. I think it's best to answer the question with another question or even better, a series of questions, On this episode of Casting Actors Cast.
Introduction
Promo's
Is your acting in the best possible shape?
Be 100% sure you are actor ready
Do you have the right credits for your current brand?
Define your interest with the focus you place on your marketing
Does your picture and resume reflect your Energy and personality?
materials you are marketing can go a long way toward representation
Have you continued training and growing your professional contacts?
Continuing education, Investing in yourself as a professional, is impressive for an agent or manager who might be looking.
Are you available for auditions? Callbacks? Bookings?
Agents and managers need to know that you are ready, willing, and able to take on those opportunities you are seen for.
Have you researched the representation that is right for you?
Having a strategy with good research just makes sense.
Now that you have answered these questions, we can spend a moment on how agents find actors. there are four ways this usually happens. First the referral. A recommendation from a casting director, director, actor who is currently working with the agent, are usually the best way a meeting happens. Second, a showcase or performance that an agent sees can often lead to a meeting as well. The last and least effective method is an actor reaching out without some kind of logical connection. That does not mean you should not try it. It just means to keep it in perspective. Answering these questions and understanding the goal of representation will ultimately lead to a result that can advance your career and keep you working. -Jeffrey Dreisbach