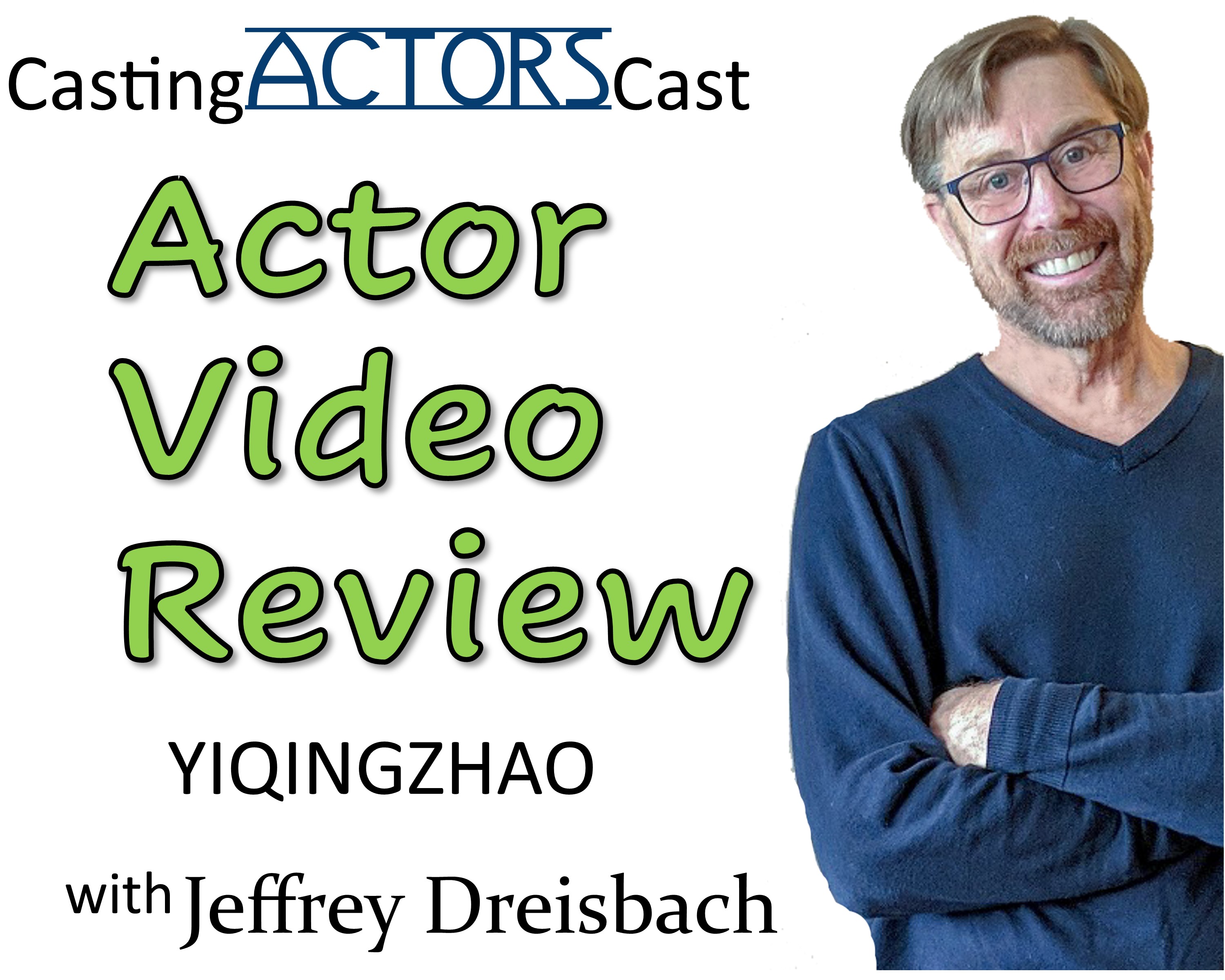 Actor Video Review-YIQINGZHAO
Jeffrey evaluates another self-submit video audition. This time it is actress YIQINGZHAO with a comic scene. By continuing to perfect your self-taping from a technical and from n acting point of view, you are setting yourself up for success. The more you are comfortable in this environment, the better the overall effect. That means your confidence will grow and that means you will find more frequent success with your acting submissions! Here are some items discussed with today's submission:
      TECHNICAL
Holding a paper or card slate? Does this work?
How is the sound?
How does the reader's voice compare to yours?
Camera Frame is important
Is your slate friendly? Don't miss an opportunity to show more of you.
Is your clothing distracting?
ACTING:
Prior action (beat) might be helpful
Do you use gear changes? (pitch pace pause)
You did not exit fully off screen…GREAT!
Are you re-acting to the other character in the scene?
Is there a better exit beat?
Let me know what you think! Join in the fun at castingactorscast.com or email Jeffrey at mailto:castingactorscast@gmail.com